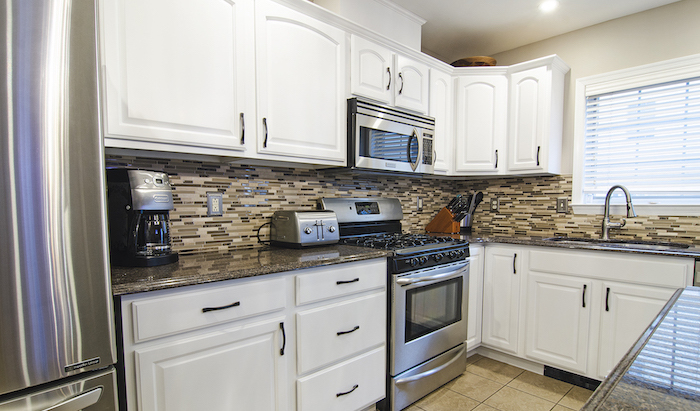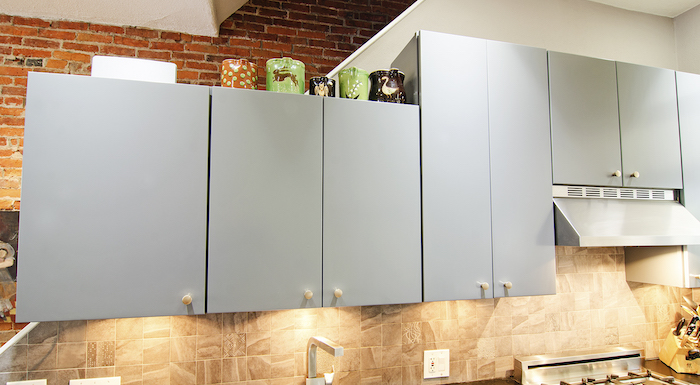 Local Kitchen Cabinet Painting Service
Kitchen Cabinet Painting Process
Kitchen Cabinet Painting + Fine Finish Spray Work
Lawless painting specializes in kitchen cabinet painting and fine finish spray work. We can custom paint any kitchen cabinets to fit your exact specifications! Our main work is in kitchen cabinet painting in Philadelphia, detailed preparation and fine finish special coatings. Our fine finish spray shop is set up for painting kitchen cabinets, spray kitchen cabinets and cabinet doors including wood, medal, custom doors, and any type of objects or small parts. We also install and change cabinet hardware such as knobs, handles and hinges. We can fill and patch unwanted hardware holes in kitchen cabinets, kitchen cupboards, kitchen doors as well as repair cabinet parts. We also offer kitchen cabinet color matching and hardware installation.
We offer the best kitchen cabinet painters in the Philadelphia area to professionally spray paint your kitchen cabinets in our fine finish spray shop. Our kitchen cabinet spraying services are top rated in Philadelphia.
Kitchen Cabinet Painting Service
Select Lawless Painting, a trusted and professional Philadelphia kitchen cabinet painter to remodel and makeover your kitchen cabinets. We guarantee 100% satisfaction and stand behind all of our work. If you would like to receive a free estimate from our local Philadelphia cabinet painting contractor then please give us a call at 267-271-5865.
We are a locally owned painting company in Philadelphia!
As kitchen cabinet painters, we take pride in our ability to provide outstanding work and excellent customer service. We go out of our way to go beyond your expectations and are dedicated to pursuing the highest standard of excellence in order to insure your complete satisfaction.
Kitchen Cupboards Painting Specialists in PA!
Specializing in kitchen cabinet painting in Philadelphia! We are professional and qualified cabinet painters in Philadelphia. We offer cabinet painting, repainting, refacing and refinishing. Are your cabinets in need of a high quality paint job or paint stain? We are a full service cabinet painting and finishing company. Want to convert your oak or other hardwood cupboards to a quality painted finish or apply a distressed look, crackle, old world or unique glazing to your cabinets? We can also strip old finishes and restain your cupboards as well as hand brush and remove or install cabinets. We also offer kitchen cabinet services for shaker style kitchen cabinets.
LICENSED & INSURED #39501 | SATISFACTION GUARANTEED
Call 267-271-5865 to for a free consultation with our philly painter!
SERVICE LOCATIONS IN PHILADELPHIA AND SURROUNDING AREAS
Center City 19102 – 19103 – 19107
Fishtown 19125 - 19122
South Philly 19146 – 19147
Girard Estates
Passyunk 19148
Northern Liberties 19125 – 19123
Fairmont 19130
Graduate Hospital
Old City 19106
Roxborugh 19128
Manayunk 19127
East Falls 19129
Delco County Pa
Ridley Park 19022 - 19076 - 19079
Prospect Park 19074 - 19076
 Springfield 19018 - 19064 - 19070 - 19081
 Glen Miles 19091 - 19319 - 19331 - 19340 - 19339
 Glenolden 19032 - 19037- 19043- 19074
 Havertown 19083
Broomall 19008
Newtown Square 19073
Chadds Ford Township 19317 - 19342 
Bryan Mawr 19010 - 19041