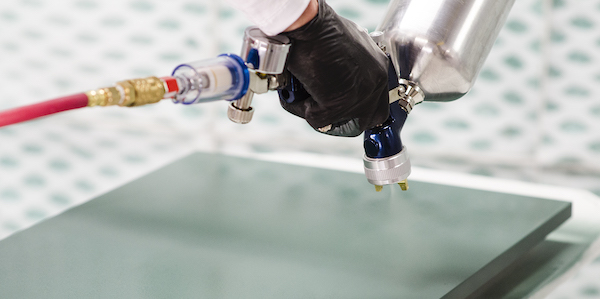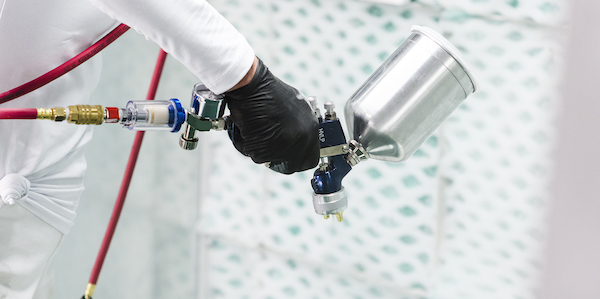 Fine Finish Spray Shop
Our experience in fine finish spray jobs is extensive including quality application with waterborne/solvent based coatings. We also work with paints running parallel with residential and commercial painting application of products. Our main work is in kitchen cabinet painting in Philadelphia.
Our Fine Finish Spray Shop is set up for
Painting Kitchen Cabinets
Doors (wood, medal, custom doors, roll back)
Metal Railings / Exterior Lamps
Inside & Outside Furniture
Any type of objects / small parts
Other Spray Shop Services
Fine Finish Carpentry
Tiling Back Splash
Installation of Cabinet Lighting & Electrical Outlets (receptacles)
Installing & Changing (Cabinet) Hardware
We also work with industrial coatings, films, liners, parts, lamps, valves, pumps and medical equipment for medical lab small pump boxes. We also work with sports equipment and accessories.
Spray Shop Facility Equipped with
HVLP (high-volume low-pressure)
Conventional Spray Systems
Open Face Spray Booth
Prepping Station (cleaning, sanding, striping, tooling)
Dry Rack System
Infrared Paint Curing Lamps
Manufacturing: Wood Panels - Kitchen Parts – kitchen Modifications
Mechanical: Set Ups – Repairs – tooling
Painting Residential Kitchen Cabinets
Painting residential kitchen cabinets usually has about a 7-10 day turnaround time to completion.
Day One: Floors & countertops are covered with construction paper.
All Doors & Draw Fronts to be removed.
Painting outside of cabinet boxes to inside return.
All areas prepped (cleaned- tooled – sanded- repairs as required)
Fill holes & cracks and apply primer. (brush & roll fine finish)
Day Two & Day Three: Prep & Paint Doors & Draws at Lawless Painting Shop
Day Four: Finish Painting Boxes: Prep primer with light sand do any repairs Apply two coats of finish paint ( product). Pre-Pair for installation of doors & draw fronts.
Day Five: - Finish Kitchen: Install Doors & Draw Fronts & do any touch ups