Reviews and Testimonials for Lawless Painting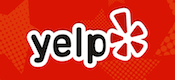 Finally a skilled painter that is EASY to work with.  I can't say enough nice things about Drew.  I guess I expected a good paint job but his work was actually perfect ... and this job wasn't easy ... LOTS of patch work and edging.  Better yet, he had lots of suggestions for making things look better and saving on time and materials.  He even patiently sorted thru our old paint cans to find the right matches to earlier work.  Drew returned my phone the day I called him and showed up early to start painting.  He worked very long hours and left my house cleaner than when he came 🙂  Drew has over 30 years of experience and it shows  - he is professional and personable.  I highly recommend him!
-Mary C. from Phoenixville, PA (Review on Yelp.com

)
---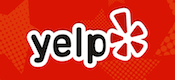 We have used Drew on many projects. He is the most talented painter we've ever known.
He takes the time to properly set up each project and he cleans up very well at the end of the day. Every client of ours that he's done work for have been completely satisfied with his professionalism. I recommend Drew highly !
-John D. from Philadelphia, PA (Review on Yelp.com

)
---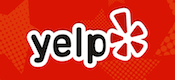 I found Drew online and gave him a call to quote our space. He responded to phone calls and emails really quickly and was out to quote the job within 24 hours. We ended up adding more to the scope of work and Drew responded right away with revised quotes to adapt to our needs. His customer service is fantastic and his prices were more reasonable than we expected for the work we needed done.
I was impressed before he even started the job and was blown away by the quality and attention to detail that Drew put into the work. Truly top notch work. I have already recommended him to family and friends. We are thrilled with the results of finding Lawless Painting!
-Pamela L. from Philadelphia, PA (Review on Yelp.com

)
---

Lawless Painting is so much more than a guy and his crew showing up. It is the very essence of professional service, meaning: Drew accurately estimated the work and the price. The results looked, felt, and cost like what my expectations were.
A friend referred Drew as my old apartment had some drywall damage, needed a paint job, and a few other assorted projects...
Drew (and his crew) did more than a job for money. He took time to lay out a plan after an extensive intake where he asked questions. He showed up on time. He looked me in the eye when he talked to me. He taught me why his decisions were the better ones, and he was right. Every time. He was and is a man of his word, and I am thrilled to know him and proud to refer him.
-R. J. Portella (Review from Google+

)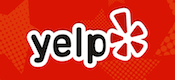 I met with Drew Lawless back in November about repairing and painting my master bedroom from water damage from a leak in my roof.. Mr. Lawless came right out and was able to give me a great breakdown of what was needed to do a quality repair and refinish even duplicating the stucco walls and ceiling! I was able to have the work done after the Holidays right when Mr Lawless said , and he even spent additional hours on the job to make sure it was perfect for me. He stuck to his price and gave more effort than I could have expected from anyone. Thank you Mr. Lawless, you Have all my additional repair and paint work!
-David L. from Philadelphia, PA (Review on Yelp.com

)
---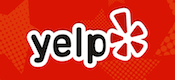 I met drew years ago and he helped me out with a small interior painting project. it wasn't a big job, but his work was f-lawless (see what i did there), timely, and totally professional - and the price he quoted me was actually less than two of the other contractors i called first. That said, i would totally recommend drew & crew to anyone in center city looking for solid craftsmanship when it comes to interior painting. I'm a big believer in supporting local businesses, especially the good ones. it's a shame that yelp lets any nutjob come on here and shit all over any business they happen to interact with on days they don't take their medication.
-Jay D. from Philadelphia, PA (Review on Yelp.com

)
---

I needed a custom sized door replaced, and a room painted (including some major drywall repair as well). Drew and his associate came out and did an incredible, outstanding job. They were professional, courteous, and accommodating in terms of time and scheduling. I was also impressed at how meticulous they were with the "small details" that could easily have been missed or just ignored. In addition, the final price was very reasonable for the work that was done.
I can recommend Drew and Lawless painting without hesitation...
-Philip Horwitz (Review on Google+

)
---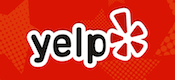 My fiancé and I met with Drew from lawless painting a few weeks ago so that we could get an estimate on painting the interior of our home that we just moved into.
First impression --- AMAZING. I left a message for Drew and heard back from him the same day (a rarity in the contracting world unfortunately). Drew set up an appointment to come give us an estimate two days after we spoke and he arrived a the exact time he told us he would. Being that we have a busy schedule, this is very important to us and goes a long way!
Drew told us a bit about his company and how he and his crew would do the work. He left a paint swatch with us so we could choose colors (may not seem like a big deal but these are $50 if ordered through Sherwin Williams AND we asked what we should do with it in the event that we don't have the painting done right away - Drew very candidly said "If I get the business, I will pick it up at the time of the job and if not, that is okay you may keep it for future needs") I thought this was very nice of Drew and spoke to the fact that he genuinely cares about his customers.
We knew right away we wanted to work with Lawless painting.
Drew and his crew came in and completed our entire job in one day and all I can say is WOW - Amazing work!! Our walls were white before and it now looks like we have a new home! We are so impressed with the skill and precision that went into the work and we will enjoy being in our space much more now.
Lawless painting perfecting prepared our house for the paint job, all of our floors and furniture were completely covered and everything was clean at the end of the job.
Price was very competitive - in fact, more work went into the job that what was initially expected. More walls needed to be prepped and sanded than what Lawless painting initially planned for ... they happily did it and would not accept more money for the extra work. Can you say honest?!
I am so pleased with Lawless painting and can't wait to have them come back and do our basement and a few other projects we have left to do. Being a home owner presents many challenges and when it comes time to get work completed, it is not always easy to find a reliable company that does top of the line work. This is THAT company - look no further.
One more thing I want to add is that we felt comfortable leaving Drew and his employees in our home all day when we were at work - normally we do not do this. We just felt very at ease.
Thanks for a job well done. We will be referring you business in the future and we will use you again. I like giving credit where it is due and it is well deserved here.
-Tara F. from Philadelphia, PA (Review from Yelp.com

)
---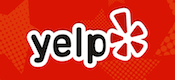 I call lawless painting for a estimate to paint my mom's condo in Philadelphia.
They came out Thursday we had a proposal Thursday night. They removed a popcorn ceiling over the weekend and had the ceiling painted by this Monday morning! Lawless Painting is great company! I am happy to recommend these guys.
-Drew C. from Phoenixville, PA (Review from Yelp.com

)
---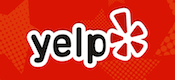 Drew, the owner of Lawless Painting is a great guy. I've known him for a few years now. When I needed someone to paint my bedrooms for me, I didn't think twice about who to call - I knew it'd be Drew. We arranged a starting date, and he was there with his team, not even a few minutes late. His pricing was reasonable, which is awesome (I hate being ripped off). His team came in and did an excellent job. They worked quickly but efficiently, and didn't cut corners that I noticed. They finished the job on time too. All in all, I think Lawless Painting definitely met my expectations, and even exceeded them!
Chris C. from Philadelphia, PA (Review from Yelp.com

)
---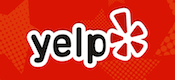 Drew Lawless and his team did an excellent job painting my master bedroom and bathroom, as well as front and back doorframes and doors. Drew answered the phone the first time I called and promptly came over to give me an estimate. The painters he had do the job arrived on time and got the job done in 1 day. They were professional and respectful of my home and even were careful to be quiet while my baby was taking a nap! Thanks Drew!
Laura H. from Philadelphia, PA (Review from Yelp.com

)
---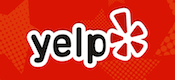 Drew and his crew did an amazing job painting my condo. It looks beautiful. They really took their time prepping and paying attention to detail.They were very professional, punctual, and the work was reasonably priced. I could not be happier with the outcome. We can now settle in to our new place and start making it a home. I would highly recommend these guys. Drew is very easy to contact and communicate with. The job was scheduled very quickly and the work was finished within just 1 day.
Ashley M. from Philadelphia, PA (Review from Yelp.com

)
---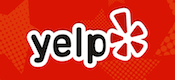 Drew and his team are great. They are friendly, knowledgable and get the job done quickly and efficiently. I changed my mind a lot as we neared the start date of our full townhouse paint job and Drew was always understanding and helpful. So easy to work with - highly recommend if you're in the city and overwhelmed by options like us!
-Rebecca F. from Philadelphia, PA (Review from Yelp.com

)
---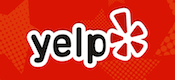 I had worked for Drew for about two years and I can say without a doubt he is one of the best in the business. His prep work is clean, and the finished product is always precision. You will not be disappointed with Lawless Painting.
-Ryan Z. from Rittenhouse Square, Philadelphia PA (Review from Yelp.com

)
---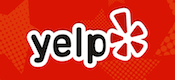 I have tried several painting companies in Philadelphia and I have to say that Drew is an excellent, dependable and trust worthy painter. He is hard working and honest. I have used him on several projects. He has always explained every job, every step and completed them on time, I will be hiring him in the future.
-Mark N. from Philadelphia, PA (Review from Yelp.com

)
---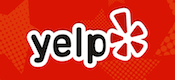 I've worked with and seen many painters over the years. I worked with Drew on a high end house on Delancey St. His prep and finishing was comparable to the best I've seen. I would -and often do- recommend Lawless Painting.
-Warren Y. from Philadelphia PA (Review from Yelp.com

)
---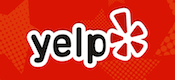 Drew showed up exactly on time on the date with his helper. He then began the work in a very professional manner by tarping off my new roof shingles. They did not get 1 drop of paint on my new shingles. They struggled to clean off my chimney which had a rust bleed through from the liner. It could not be washed off, but Drew and his helper made a strong attempt. They were able to get the paint to cover perfectly in the end but this took more work than anticipated and Drew did not try to jack me with an upcharge.
Another unexpected challenge was that the stucco on my house is old and began to crumble when they hit it with the rollers. Drew quickly recognized the issue and brought it to my attention. He was able to switch to spray gear and was gentle on the stucco resulting in a flawless paint job.
Drew went the extra mile and disassembled my gutters in order to get paint behind the downspouts .This is an area no one would even see...and I would never have thought about doing that had I done the job myself. But they did a COMPLETE and totally professional job throughout.
The 'small job' took a full day and the result was much better than expected. I paid the estimated price as agreed and it was finished.
I am now considering hiring Drew to do one side of my house every year as I cannot afford to repaint the whole place at once. Drew said he could work something out on that.
I would not hesitate to hire his company in the future. He is by far the most responsive, professional, courteous and reasonably priced painter in the Philly area. It does NOT get better than this.
-Chas X. from Lansdowne, PA (Review from Yelp.com

)
---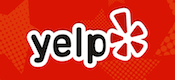 I needed some work done in my basement i.e., walls and floor painted. Called several painters, performing my due diligence and it was suggested I contact Drew. He got back to me immediately and pretty much walked me through the best options for me. I must say this was a very rewarding experience. The work was excellent, the workers were very professional and I am very pleased with the job. I was apprehensive about having work done so close to the holidays and I don't mind telling you that I've had my share of bad experiences with contractors who did the bare minimum if they finished the job at all. But these guys went the extra mile and restored my faith in contractors. I would highly recommend Lawless Painting.
-Tina from Chester, PA (Review from Yelp.com

)
---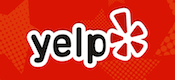 I called a few painting contractors, Lawless Painting come look at my apt, Drew had a proposal me the same day. Drew and he's crew where very thorough in the prep work. The finished product was excellent !
-Mark K. from Berkeley, CA (Review from Yelp.com

)